The Drama Workshop has been performing award-winning community theatre in Cincinnati since 1954; come see why! Order your 2013-2014 season tickets now!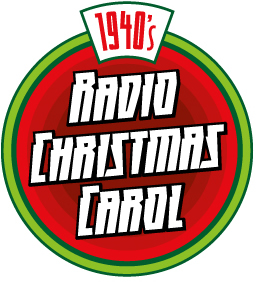 Next Show: 1940's Radio Christmas Carol
A true trip into the past, A 1940's Radio Christmas Carol is a fun holiday musical that will sing its way into your heart... Performances start Friday December 6, 2013. - Read more
About The Drama Workshop
For over 50 years, TDW has been bringing quality community theater to audiences of all ages in the greater Cincinnati area. From farce to drama, classics to contemporary works – The Drama Workshop truly has something for everyone.
Call the 24-hour ticket line today for up-to-date information and ticket reservations for all performances: 513-598-8303. Or order tickets online.
All productions are performed at the newly renovated Glenmore Playhouse.
As seen on WKRC Local 12 News, The Drama Workshop is now accepting donations toward building renovations through PayPal!